Denver Dad, Scott Baldermann, Helps Equip Hot Classrooms With Fans
When it's too hot outside, it's hard to do anything with a clear mind, especially learn. Many students at Denver Public Schools experience that because their classrooms aren't equipped with air conditioners.
August 31, 2019 | CBS Denver
Talking Strong Neighborhood Schools With Scott Baldermann
Oct. 9, 2019 | Urban Life Wash Park
Denver teachers host rally over hot classrooms, lack of air conditioning
Aug 26, 2019 | ABC Channel 7 Denver
"It's like a double standard," Baldermann said. "The district is constantly telling the schools there's no funding for air conditioning in schools, but they were able to quickly find $4.2 million from their bond fund to repair the air conditioning at the Emily Griffith campus building."
Find out how much Denver school board candidates have raised and spent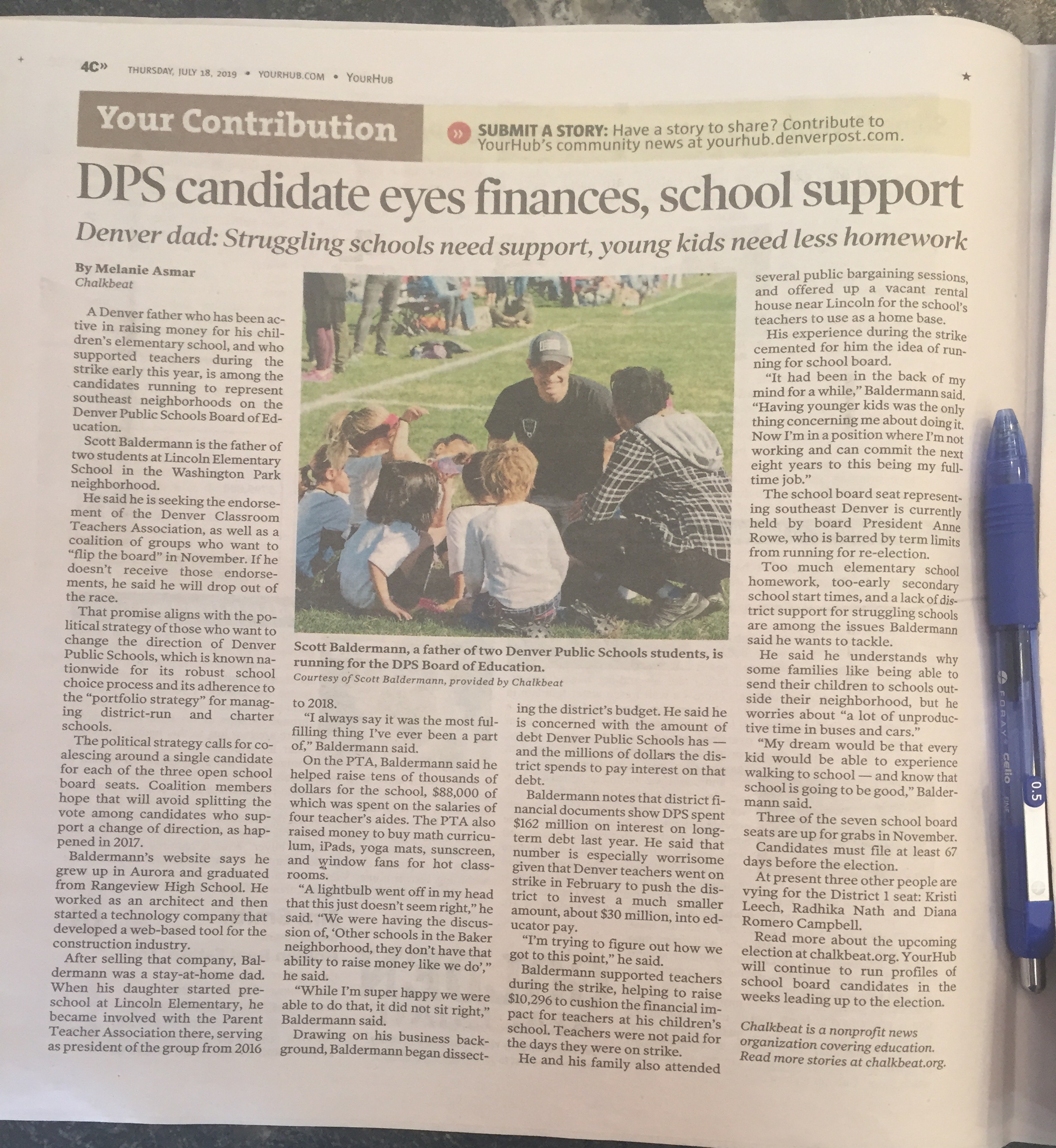 DPS candidate eyes finances, school support
July 18, 2019 | Denver Post
Denver Teachers Support Scott
July 16, 2019 | denverteachers.org
Denver teachers union endorses three candidates for school board
"Scott Baldermann, he's already started to analyze the DPS budget," Gould said, adding that such scrutiny could "bring some power to the board in terms of really dissecting where the money is going."
July 16, 2019
Feb. 11, 2019 | NBC Channel 9 Denver